supermodel & a kangaroo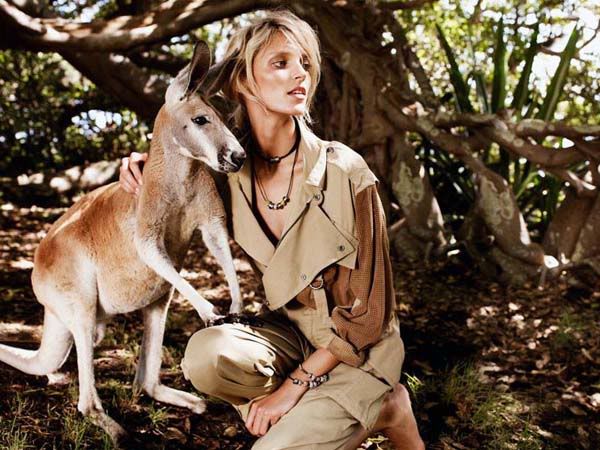 i stayed in australia long enough to know that kangaroos aren't this friendly in real life. they just laze on the grass all day, occasionally hopping around to eat from people's hands when they're hungry. some just wait for people to feed them whilst still lying down and they give you that 'i don't care if you feed me or not' look. haha! true story.
maybe this one with the supermodel is a super-kangaroo.
teehee.
fgr