fufu the funny poodle
i know i post too much about fufu but he's just so cute i can't help it.
look at those eyes!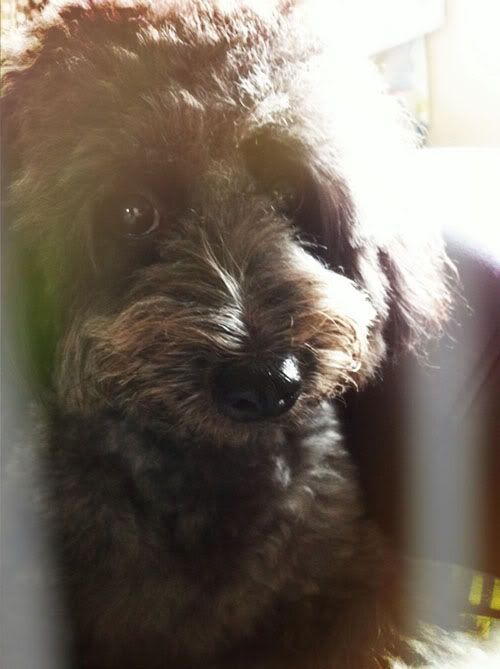 the way he can just squeeze into a space and rest is just too funny to me. i was sitting on the couch, i had a pillow between my lower back and the back rest so i wasn't exactly leaning. he walked into that space between my back and the back rest and rested on that pillow. and his head? conveniently resting on his toy elephant. it was sucha awkward position but he looked really comfy.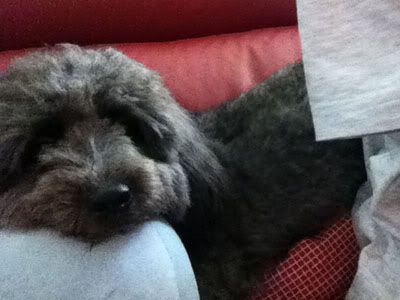 ain't he funny? :)